Our work for climate and environment
Our approach to environmental sustainability has two dimensions. It includes our contribution to the transition to a sustainable energy system as well as our internal work to minimise our own footprint on climate, environment and natural resources.
Read about how we contribute to a sustainable energy system.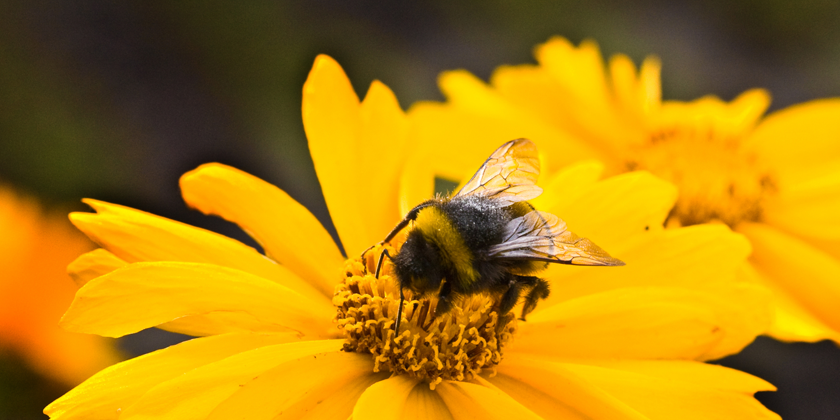 Emission reduction
Since 2019, Ellevio has reported its climate footprint according to the Greenhouse Gas Protocol (GHG-protocol) that divides emissions into direct and indirect emissions. Our direct emissions mostly consist of emissions (leakage) of the gas SF6, which is used as insulating gas in some of our switchgear and switches and to some extent of emissions from our owned and leased vehicles. Indirect emissions come primarily from the purchase of heating, cooling and electricity used in our operations as well as energy losses in the powerline network.
Our policy is not to use gases with a large climate impact unless it is absolutely necessary, such as for technical reasons. This means that in practice the use of SF6 as an insulating media is minimised and used only if there is no alternative.
In order to reduce our direct emissions from vehicles, it was decided in 2021 that all new Ellevio vehicles shall be electric.
Indirect emissions originate from suppliers, contractors, retailers and customers and either occur before a product or service is received by Ellevio or after the product or service has left the company. Ellevio's largest indirect emissions occur at suppliers, when we purchase materials and equipment. In Ellevio's case, indirect emissions come from the purchase of heating, cooling and electricity used in our operations as well as energy losses. Other indirect emissions come mainly from the use of aluminium as well as copper and steel. In 2021, Ellevio conducted an extensive survey of other indirect emissions that provided very valuable information about the business's climate impact. A number of activities have been initiated to enable improvements.
Reduced network losses
When electricity is transported via the electricity grid, energy losses occur on the way to customers, so-called grid losses.
Through electricity agreements with electricity companies and the purchase of guarantees of origin, Ellevio ensures a fossil-free production mix for grid losses. As Ellevio renews the electricity grid, grid losses can be reduced by installing more energy-efficient components.
Biodiversity in our operations
Being able to contribute to preserving and enhancing biological diversity and preserving natural environments is an important environmental aspect for Ellevio's operations.
When we plan new powerlines, we therefore apply a damage mitigation hierarchy. This means that we primarily avoid negative biodiversity impacts by taking natural value into account when choosing the location for new projects, and that we limit impact through damage prevention measures. When working with new powerlines, the natural value of different sections is identified, and damage prevention measures are described in the environmental impact statement, which is an important part of the concession application for new powerlines within the regional network.
About 98 percent of the electricity we transport via our grids at Ellevio is produced almost entirely without carbon dioxide emissions. This mix of electricity is unique from both a global and climate perspective, but it does not mean that we do not have any areas for improvement. Carbon dioxide free electricity is a positive thing, but renewable electricity is even better. In the future, the level of renewable electricity will need to rise in order for Sweden to achieve its ambitious politically-grounded environmental and climate ambitions.
If the electricity we use today were produced in a renewable manner, in exactly the same locations and in the same quantities as before, it would not place any greater requirements on the electricity networks.
In the future, however, small-scale production is expected to increase dramatically. There is great interest among the Swedish population in producing their own electricity, and technological progress in areas such as solar panels has made it possible for more people to produce electricity at a reasonable cost for their own use or for sale.
Ellevio invested more than SEK 10 billion between 2016 and 2019 to modernise and future-proof our electricity grids, a tripling compared with the previous four-year period. However, the need for investments in the future-proofing of Sweden will remain for the foreseeable future. With the right circumstances and with reasonable conditions, Ellevio will continue its investment programme for decades to comeWe want to be able to invest in modern, reliable and flexible electricity networks to guarantee future economic growth and ensure the transition to a sustainable society. To enable necessary investments to be made in the electricity networks, a longterm, predictable and stable regulation is required.
To reduce our own impact on climate and natural resources, we work, among other things, to:
Consider environmental aspects in all business and business development and in all our investment projects
Set environmental requirements when purchasing, reward solutions that contribute to reduced environmental impact and follow up on suppliers and contractors
Have a life cycle perspective in our activities
Ensure the supporting documents and facts for decisions and priorities, including based on calculations of our carbon footprint according to the Green House Gas Protocol (GHG)
Use the mitigation hierarchy when constructing new power lines
Use waste hierarchy principles to minimize waste
Have a sustainability perspective when choosing meeting options and means of transport for travel
Text updated: 2 December 2021
Was this information helpful?