Sweden's best climate innovations awarded – for the third year in a row
Press releases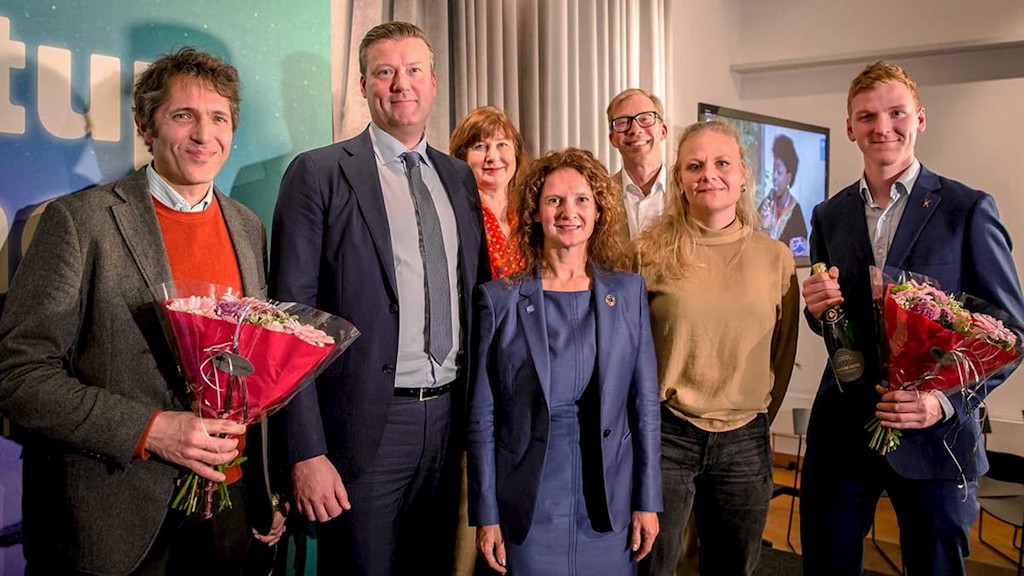 Fossil-free fertilizer and factory process technology to save electricity and water – are Sweden's most promising innovations to benefit the climate. The jury named the 2022 winners of one of Europe's largest innovation competitions with a focus on climate, Startup 4 Climate. The winners, NitroCapt and Helios Innovations, were announced during the award ceremony at the UN climate summit COP27 and each received one million Swedish krona and personal coaching from a jury member of their choice.
Startup 4 Climate is one of Europe's largest climate innovation awards. The competition was fierce with around 30 ground-breaking energy innovations that benefit the climate. Around 4,000 people voted for their favourite company to get them shortlisted as finalists, and the 2022 winners were crowned in an award ceremony after the six-month competition.
"The winners show impressive potential to accelerate the sustainability transition in two sectors that are of crucial importance for climate action in the world – the process industry and agriculture. With prize money and coaching from Startup 4 Climate, we believe that the Helios Innovations and NitroCapt innovations will be able to make important contributions to combatting climate change," says Johan Lindehag, jury member and CEO at Ellevio.
NitroCapt
The use of fossil fuels in the production of artificial fertilizers accounts for 2.5 percent of global fossil emissions. NitroCapt reduces dependence on natural gas. The idea is that small-scale and local production facilities will produce fertilizer using renewable electricity, air and water. The goal is to increase crop harvests for a growing global population, while at the same time reduce the climate impact of producing fertilizer. NitroCapt is based in Uppsala, Sweden.
Helios Innovations
One of the world's most energy-intensive processes is vaporisation in factories. Helios Innovations has developed a more energy-efficient technology that uses residual heat that would otherwise go to waste. In Sweden, more than 5 percent of the country's total energy consumption goes to vaporising industrial process fluids. By streamlining this process, electricity and water can be saved, including several TWh of electricity each year. Helios Innovations is based in Halmstad and Lund, with a pilot plant in Halmstad.
"It's a privilege to be a member of the jury and see the level of innovation and resourcefulness that exists in Sweden. We on the jury were very impressed by the finalists. It feels like Christmas Eve to be able to hand out a million Swedish krona to each of our fantastic winners and it feels especially important in these troubled times," says Stefan Krook, Jury Member and GodEl's Founder.
Contacts
Jesper Liveröd, Press Manager at Ellevio 070 929 96 23 jesper.liverod@ellevio.se
Ellen Jurell, PR Manager at GodEl: 079-102 35 19 & 070-555 31 36 ellen.jurell@godel.se
Helen Iwefors, Project Manager: 070-872 19 90 helen.iwefors@purposepr.se
Text updated: 3 February 2023
Was this information helpful?